YJ Second car Sale
YJ used car agency provides a professional platform to help seller sells faster while also assists buyers in buying quality used car.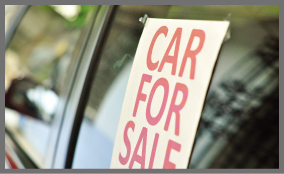 If you like to sale your car quickly,we provide cash for cars or consignment services
1

Take Delivery from Client

We do a comprehensive inspection of the vehicle and provide a 120 point report. We then suggest and carry out repairs.
2

Selling

We advertise your vehicle through our network. We will provide the inspection report to buyers, once the deal is finalised we will also back the vehicle up by our used vehicle warranty.
3

Settlement

We will take 8% of the vehicle selling price as commission.